NIGHTLY ACTIVITIES
There's always a reason to head to your local! Enjoy daily food and drink specials, test your wits with weekly trivia or relax with mates in the bar. We are also the destination for all major events from Melbourne Cup to Super Bowl and foot grand finals!
Why watch the game at home when you can watch your favourite team at The Amaroo Tavern amongst friends.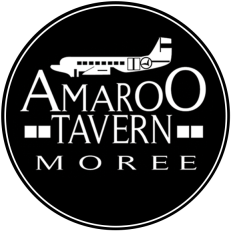 Family tavern, dog friendly, events & functions, live music, beer garden, pub food, wood-fired pizza, live sports.
While public gatherings, events and social functions are not an option at the moment, we do know we will one day be allowed to celebrate together. If you would like to enquire about a future event, or tentatively book a date, please contact us.
The Amaroo Tavern is temporarily closed due to COVID-19. Please check back in the coming weeks and months.




Amaroo Dr, Moree NSW 2400
P. (02) 6752 4911
E. info@amarootavern.com.au
Privacy Policy
Terms Of Use
Liquor License
We support the responsible service of alcohol and gaming practices.